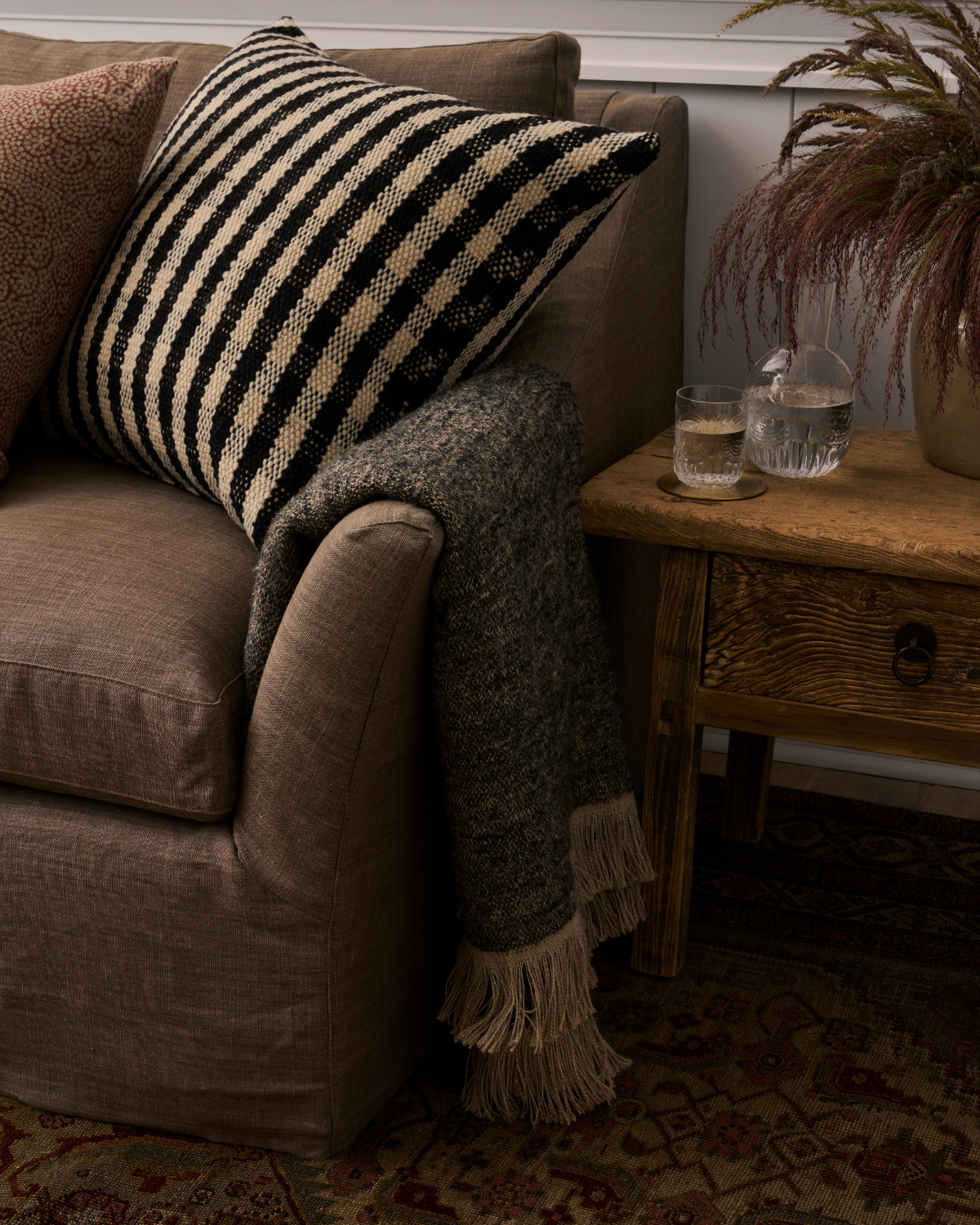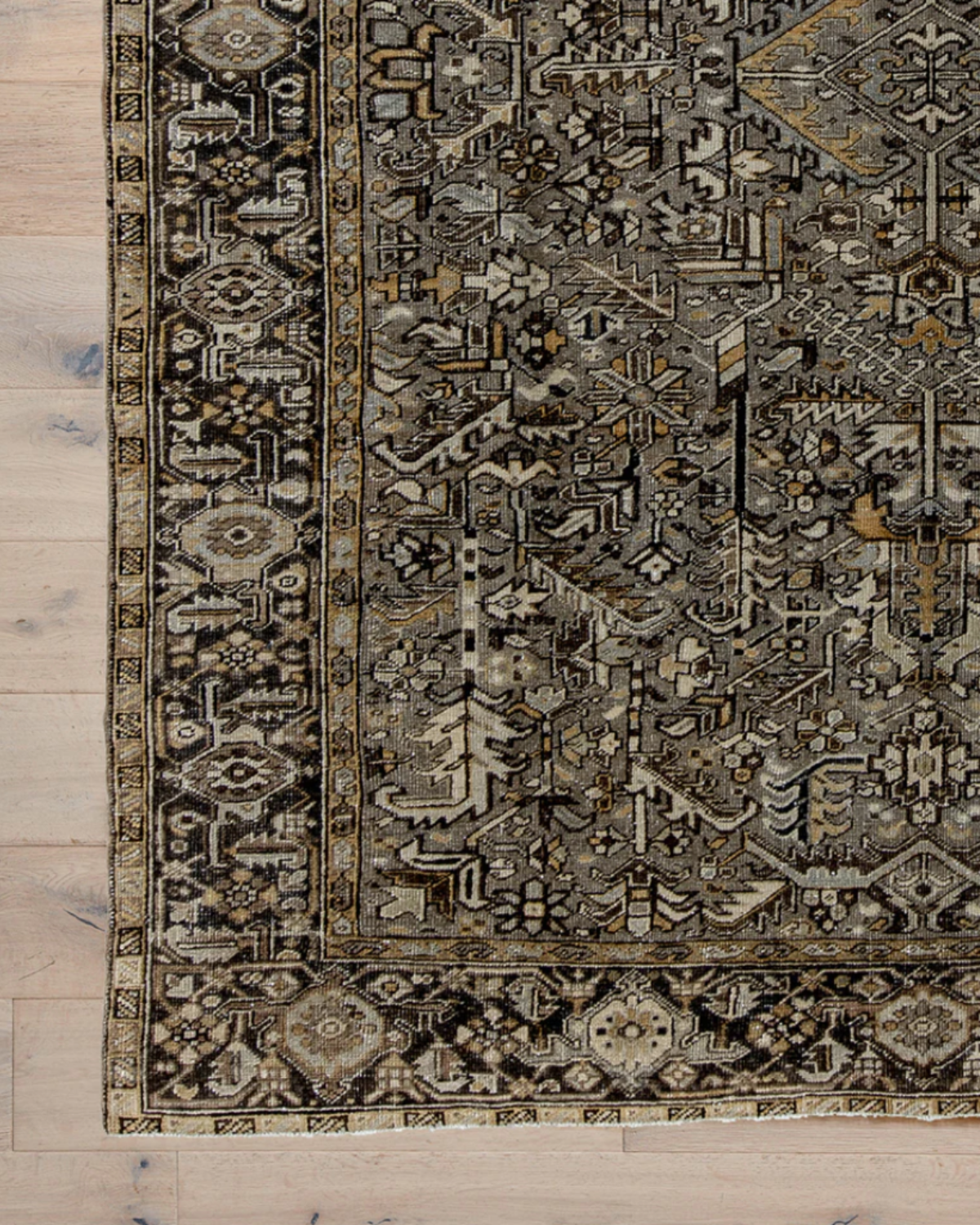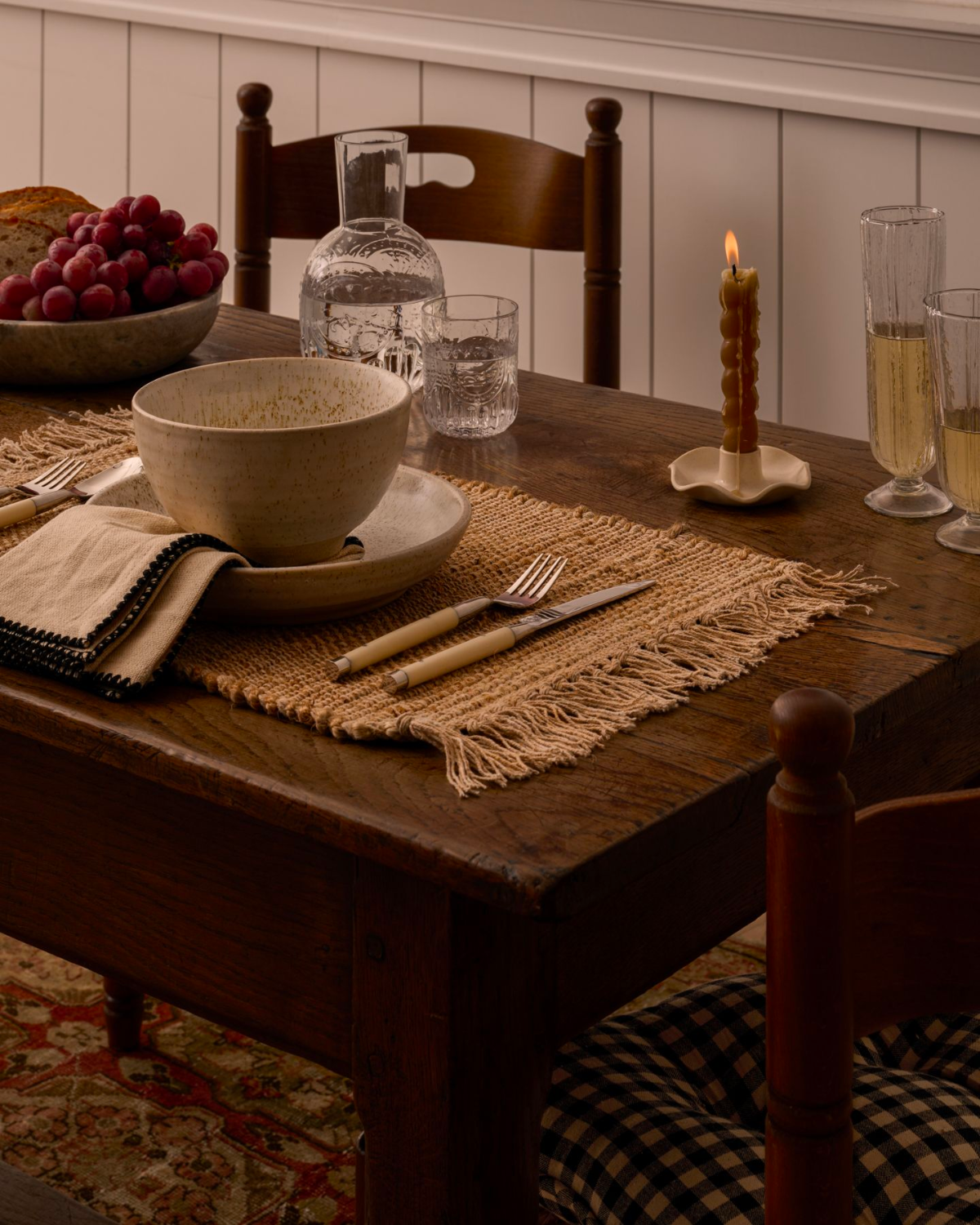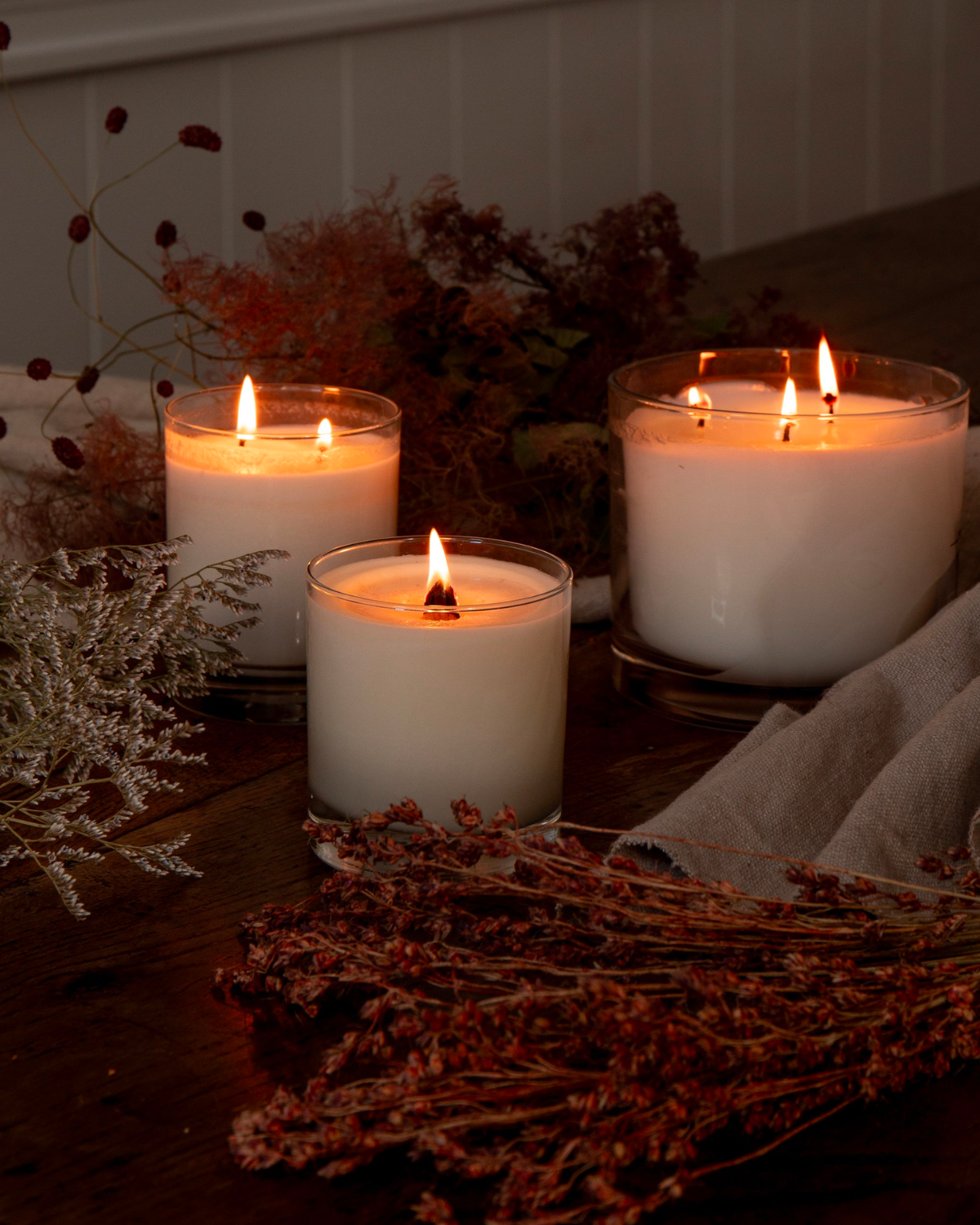 As with every season that passes, we find ourselves drawn to the intersection of old and new. Vintage found keepsakes carry a unique warmth with them that is hard to find elsewhere, while touches of modern elements lend a current feel. Whether you are styling living room shelves, prepping your guest bathroom or simply giving your kitchen a refresh, we've got the good stuff when it comes to sourcing perfect vintage accents. From French crocks and breadboards to antique wood stools and bespoke furniture pieces, we have scoured our sources for the best curation of vintage finds to layer into your fall look.
---
Our go-to tip this season? Layer up and play with patterns (fearlessly!). Identify the main 2-3 hues of your vintage rug and use those to bring in complementary fall hues through easy updates like pillows, throws, and other small decor like books and vases (need some more inspo? check out this guide for more pattern pairing tips). This season we can't get enough of vintage gingham tweed and wool fabrics inspired by men's suiting,and other vintage-inspired textiles that bring a fresh dose of nostalgic fall layers to your vignette. Designed with feminine details of delicate twists, ribs and beautifully muted palettes, our fall collection features the perfect decor that effortlessly incorporates into your existing style to add a warm, fall tone to your home. We also like to swap out candles and incense for seasonally inspired scents that can transform the vibe of your space in no time.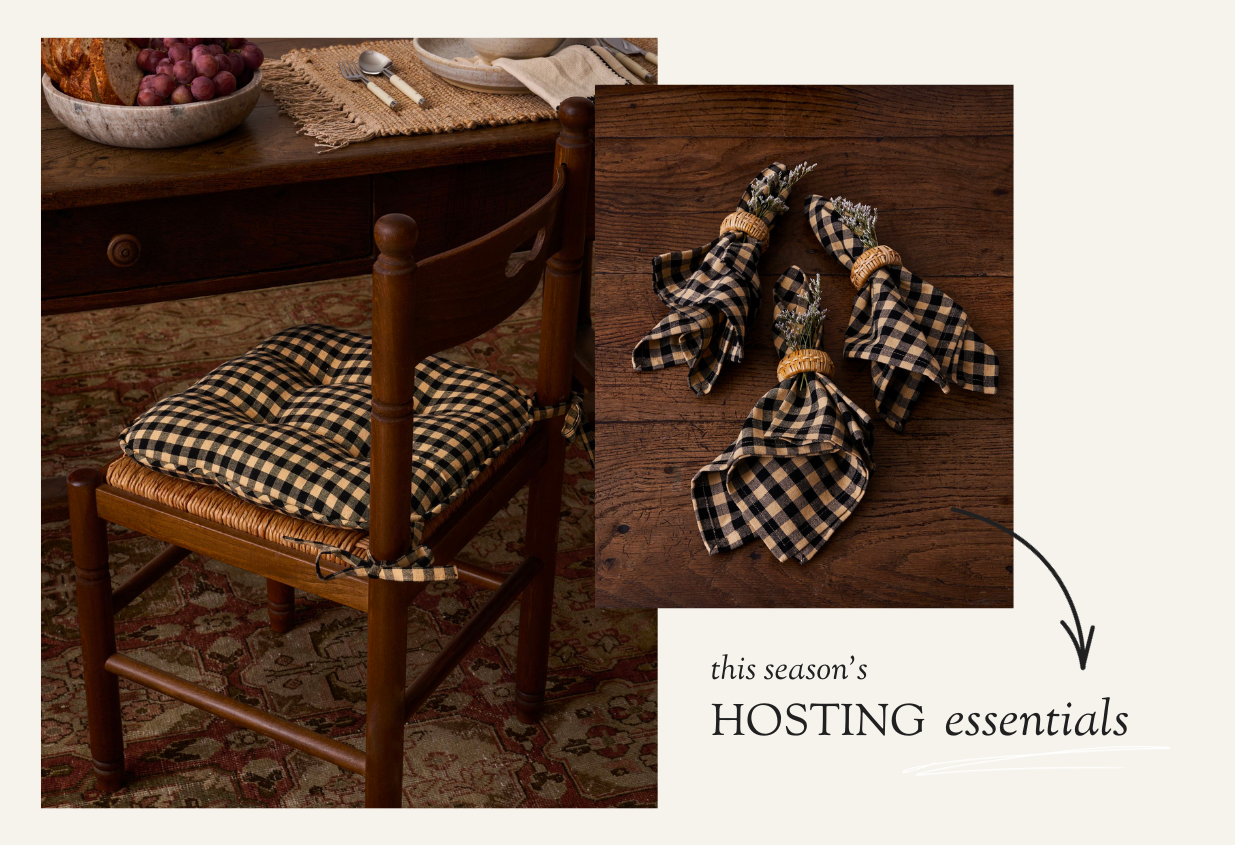 The season of entertaining, fall is not only the best time to get guest-ready for the holidays, but it's also a reminder of the little things that effortlessly elevate everyday living for yourself, too! Think plush towels, pretty drinking glasses and freshly scented candles- perfect for guests or simply for a home refresh to enjoy yourself. Rooted in a vintage-inspired mindset, our fall collection encourages slowing down, breathing easy and taking in each moment to observe the details surrounding you. One of our favorite ways to elevate the look is by swapping out art for moodier staples that bring a seasonal yet current feel to your guest room and beyond. Or opt for layering in vintage-inspired textiles like throws and pillows to give your space a moodier vibe with hardly any effort at all.
FALL NOTES
Don't be afraid to mix pattern on pattern for a moody look; trust the process on this one.
Stick to a few complementary hues throughout for a cohesive vibe.
Create a curated tablescape with varied serveware pieces for a uniquely-yours signature style when hosting.
Pre-plan fall entertaining so that you can relax and be a guest at your own party!